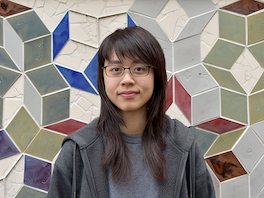 Stephanie Chan
Institute of Science and Technology Austria, Am Campus 1, 3400 Klosterneuburg, Austria
Email: ychan[at]ist.ac.at
I am a postdoc in the Browning Group at ISTA.
Previously, I was a postdoctoral fellow at SLMath (MSRI) in the Diophantine Geometry program from January to May 2023. Between August 2020 and December 2022, I was a postdoc at the University of Michigan. I completed my PhD at University College London in August 2020 under the supervision of Andrew Granville.
My main interest lies in number theory, in particular arithmetic statistics.
Publications and preprints